France

French Flag

Leader

Francois Hollande

Flagship

FRS Richelieu BB-30

Active Military

5,000,000 French Personnel, 1,250,000 French Reserve Personnel

Active Combat Vehicles

2,500 MBTs/TDs, 5,000 IFVs, 1,250 SPGs

Active Aircraft

1,750 Rafales, 1,200 Mirages, 950 Etendards

Active/Planned Ships

585 French Ships

Total Population

75,000,000

Points

1600 & 50
France
Bonjour, we are the French Republic, also known as France. We are the most neutral country in the world and refuse to participate in war unless we need to. We are home to one of the worlds most successful businesses that produces ships and guns, GMI Systems. While we have a military, as stated before, we refuse to participate in world affairs. Thus, it is solely for home defense, which is why we lag behind in technology most of the time as we have no need for it. Any nation that wants to pass through us can do so. Any nation that wants to use our shipyards or ports, just ask. All we ask in return is to not take our rightful homeland.
News
Singapore has taken control over Eastern France, diplomatic talks are underway.
The French Navy has begun to expand in size to better defend the French coasts.
An expansion of our Diplomatic Relations with the nations of the world has been mostly successful so far.
Characters
Marc
Kevin
Zum
Established Diplomatic Relations
Due to France's pure neutrality, they establish Diplomatic Relations, or NAPs, with other nations to prevent favoritism.
Failed Diplomatic Relations
Failed Diplomatic Relations are neither good or bad, but pose a threat to France as these nations have shown lack of interest in Peace.
Intergovernmental Organization
War Status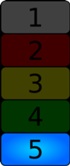 Wars
LIST OF WARS

| Name | Duration | Allies | Enemies | End Result | Events |
| --- | --- | --- | --- | --- | --- |
| World War III | 5/6/17-8/8/17 | France, Cattiria, Chile, China, India, Israel, Japan, Korea, Singapore, Telosia, USSR, Vietnam | Børk, Kekistan | Ally Victory | Invasion of Eastern France, First Battle of the Mediterranean, Second Battle of the Mediterranean, Third Battle of the Mediterranean, Liberation of Switzerland, Liberation of Eastern Europe, Battle for Warsaw, Liberation of Italy, Battle of the Tyrrhenian Sea, Battle for Hanover, Battle for Kekstantinople/Hamburg |
Direction Générale de la Sécurité Extérieure
The Direction Générale de la Sécurité Extérieure, also known as the DGSE, is Frances key Intelligence Agency responsible for Internal and External Intel Gathering as well as National Security. They are primarily meant to stop external threats like terrorism from entering the country but can also help find and squash internal terrorism. They also work with nations around the world to help identify common threats to take down.
Armée de L'Air
Air Based Weapons
Thermobaric Bombs
Laser Guided Bombs
Conventional Bombs
Bunker Buster Bombs
Satellite Guided Bombs
Anti Tank Missiles
Short Range Missiles
Medium Range Missiles
GIAT-17 30mm Autocannon
Strike Craft
Bombers
Fighters
Armée de Terre
Handheld Based Weapons
Pistols
Assault Rifles
Submachine Guns
Sniper Rifles
Vehicles
Tanks
Anti Aircraft Vehicles
Armored Personnel Carriers
Infantry Fighting Vehicles
Engineering Vehicles
Self Propelled Guns
Tank Destroyers
Utility Vehicles
Ambulances
Marine Nationale
Ship Based Weapons
15"/45 Modèle 2016 Naval Gun
M55 SLBM
Exocet V Sea-Skimming Missile
MU95 Torpedo
Flagships
Fleet
Any ship can be put here as long as it has the title FRS on it.
Aircraft Carriers
Battlecarriers
Battlecruisers
Battleships
Cruisers
Destroyers
Frigates
Helicopter Carriers
Submarines
FLEET REGISTRY OF SUBMERSIBLE SHIPS

| Ship Class | Builder/Operator | Status of Ships in Class | Total Planned (Number Completed) | Description | Ship Names |
| --- | --- | --- | --- | --- | --- |
| Thon Class AIP Attack Submarine | Napoleon | In Service | 75(1) | | FRS Thon |
| Espadon Class AIP Attack Submarine | Napoleon | In Service | 75(1) | | FRS Espadon |
| Typhon Class AIP Attack Submarine | Napoleon | In Service | 75(50) | Purchased from Telosia | FRS Typhon |
FLEET REGISTRY OF SURFACE SHIPS

| Ship Class | Builder/Operator | Status of Ships in Class | Total Planned (Number Completed) | Description | Ship Names |
| --- | --- | --- | --- | --- | --- |
| Charles de Gaulle Class Nuclear Attack Carrier | Charles | In Service | 25 | | FRS Charles de Gaulle |
| Richelieu Class Nuclear Attack Carrier | Charles | In Service | 25 | | FRS Richelieu |
| Nice Class Battleship | Charles | Planned | 5 | Ex-Courbet | FRS Nice |
| Toulouse Class Battleship | Charles | Planned | 5 | Ex-Bretange | FRS Toulouse |
| Normandie Class Battleship | Charles | Planned | 5 | | FRS Normandie |
| Lyon Class Battleship | Charles | Planned | 5 | | FRS Lyon |
| Dunkerque Class Battleship | Charles | In Service | 5 | | FRS Dunkerque |
| Marseille Class Battleship | Charles | In Service | 5 | Ex-Richelieu | FRS Marseille |
| Paris Class Battleship | Charles | Planned | 5 | Ex-Alsace | FRS Paris |
| Aigle Class Nuclear Supercarrier | Napoleon | In Service | 10(1) | | FRS Aigle |
| Provocant Class Nuclear Supercarrier | Napoleon | In Service | 10(3) | Purchased From Telosia | FRS Provocant |
| Dunkerque Class Battlecruiser | Napoleon | In Service | 5 | Purchased From Telosia | FRS Dunkerque |
| Gloire Class Battleship | Napoleon | In Service | 5 | | FRS Gloire |
| Normandie Class Heavy Cruiser | Napoleon | In Service | 20(5) | | FRS Normandie |
| Macron Class Destroyer | Napoleon | In Service | 125(1) | | FRS Macron |
| Allen M. Sumner Class Destroyer | Napoleon | In Service | 125 | | |
STRIKE GROUP LIST
Battlegroup Name
Operator
Nickname
Number Used
Composition
Number Of Ships
Battlegroup I
Charles
BG-I-(1-5)
5

1 Dunkerque Battleship
5 Charles de Gaulle Class Attack Carrier
4 To Be Named Class Cruisers
10 To Be Named Destroyers

20