Israel

Israeli Flag

Leader

Benjamin Netanyahu

Flagship

INS King David BBS-801

Active Military

10,000,000 Israeli Personnel, 2,500,000 Israeli Reserve Personnel

Active Combat Vehicles

5,000 MBTs/TDs, 10,000 IFVs, 2,500 SPGs

Active Aircraft

3,800 Lavis, 2,600 Neshers, 2,100 K'firs, 225 Nammers

Active/Planned Ships

634 Israeli Ships

Total Population

400,000,000

Points

10 & 5
Israel
Shalom, welcome to the State of Israel. We attack only when threatened or attacked first. Our Military started in 1948 with the start of our independence and our main goal is the continuation of peace between all nations of Earth as well as the prosperity of Israel itself. We have one of the finest militaries on the planet, though our Air Force is what we pride ourselves in as well as our technology that we develop for all military branches, such as Iron Dome and Iron Beam. We accept all ideologies, unless they directly persecute our people, which means any nation is welcome to create an alliance with us to continue our diverse array of connections. Anybody who wants to wage war on us is welcomed to but keep in mind that we are a very powerful country.
News
An Israeli BSG had a spectacular victory over a Kek BSG!
Israel is at war with Kekistan.
The Israeli Navy has decided to rename over half of its ships and designate the INS King David BBS-801 as their Flagship.
Chain of Command
Rasan
Rasan
Rasan
Rasan
Rasan
Seren
Seren
Seren
Seren
Seren
Segen
Segen
Segen
Segen
Segen
Sagam
Sagam
Sagam
Sagam
Sagam
Extra Characters
Alliances
Non-Aggresion Pacts
Enemies
Intergovernmental Organization
War Status
Defcon 1
War with Kekistan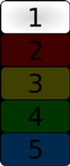 Wars
LIST OF WARS

| Name | Duration | Allies | Enemies | End Result | Events |
| --- | --- | --- | --- | --- | --- |
| World War III | 5/6/17-8/8/17 | Israel, Cattiria, Chile, China, France, India, Japan, Korea, Singapore, Telosia, USSR, Vietnam | Børk, Kekistan | Ally Victory | Invasion of Eastern France, First Battle of the Mediterranean, Second Battle of the Mediterranean, Third Battle of the Mediterranean, Liberation of Switzerland, Liberation of Eastern Europe, Battle for Warsaw, Liberation of Italy, Battle of the Tyrrhenian Sea, Battle for Hanover, Battle for Kekstantinople/Hamburg |
| Cattirian War | 2/29/16-Present | Israel, Telosia, United States | Cattiria | Ongoing | Battle off the Arabian Coast, Liberation of New Zealand, Liberation of the Phillipines |
| Second Lebanon War | 7/12/06-8/14/06 | Israel | Lebanon | Ally Victory | Unknown |
| First Lebanon War | 6/1/85-5/25/00 | Israel, South Lebanon | North Lebanon | Ally Victory | Unknown |
| Yom Kippur War | 10/6/73-10/25/73 | Israel | Algeria, Cuba, Egypt, Iraq, Jordan, Morocco, Syria, Tunisia | Ally Victory | Unknown |
| War of Attrition | 7/1/67-8/7/70 | Israel | Cuba, Egypt, Jordan, Palestine, Soviet Union, Syria | Ally Victory | Unknown |
| Six Day War | 6/5/67-6/10/67 | Israel | Egypt, Iraq, Jordan, Lebanon, Syria | Ally Victory | Unknown |
| Sinai War | 10/29/56-11/7/56 | Israel, France, United Kingdom | Egypt | Ally Victory | Unknown |
| Israeli War for Independence | 11/30/47-7/20/49 | Israel | Egypt, Iraq, Jordan, Lebanon, Palestine, Saudi Arabia, Syria | Ally Victory | Unknown |
How To Join
Why do you want to join?
What will you bring?
What is your flagship?
What is your Game Center ID and fake name?
What other fleets and navies are you involved in?
How will you react around other members?
You must fill out every question in this application, otherwise your request will be denied.
Mossad
Mossad is the best intelliggence agancy in the world. their job is to handle Internal affairs, foreign intelligence, and stealth incursions. Mossad agents are the best of the best with years of training and tons of experience. They help shut down terrorist cells and assassinate key figures that threaten Israel and her allies. Mossad agents can spend years spying on a target before either killing them or arresting them. Regardless, if Mossad is hunting you down, it's already to late to run.
Aveer Chayeel
Air Based Weapons
Thermobaric Bombs
Laser Guided Bombs
Conventional Bombs
Bunker Buster Bombs
Satellite Guided Bombs
Hellfire Anti Tank Missiles
Python Short Range Missiles
Derby Medium Range Missiles
M17 20mm Rotary Cannon
Strike Craft
Fighters
Eretz Chayeel
Handheld Based Weapons
Pistols
Assault Rifles
Submachine Guns
Sniper Rifles
Vehicles
Tanks
Anti Aircraft Vehicles
Armored Personnel Carriers
Engineering Vehicles
Self Propelled Guns
Tank Destroyers
Utility Vehicles
Ambulances
Yam Chayeel
Ship Based Weapons
21"/50 Machsher 17 Naval Gun
Popeye IV Cruise Missile
Gabriel VII Sea-Skimming Missile
DCH VI Torpedo
Flagships
Fleet
Any ship can be put here as long as it has the title INS on it.
Aircraft Carriers
Battlecarriers
Battlecruisers
Battleships
Cruisers
Destroyers
Frigates
Helicopter Carriers
Submarines
Super Warships
FLEET REGISTRY OF SUBMERSIBLE SHIPS

| Ship Class | Builder/Operator | Status of Ships in Class | Total Planned (Number Completed) | Description | Ship Names |
| --- | --- | --- | --- | --- | --- |
| Dolphin Class AIP Attack Submarine | David | In Service | 75(20) | | INS Dolphin |
| Gal Class AIP Attack Submarine | David | In Service | 75(20) | | INS Gal |
| Tannin Class AIP Cruise Missile Submarine | David | In Service | 50(20) | | INS Tannin |
FLEET REGISTRY OF SURFACE SHIPS

| Ship Class | Builder/Operator | Status of Ships in Class | Total Planned (Number Completed) | Description | Ship Names |
| --- | --- | --- | --- | --- | --- |
| Ariel Sharon Class Nuclear Attack Carrier | David | In Service | 16(12) | | INS Ariel Sharon |
| Shimon Peres Class Nuclear Fleet Carrier | David | In Service | 8 | | INS Shimon Peres |
| David Ben-Gurion Class Nuclear Attack Carrier | David | Refit | 20 | Israel's first Aircraft Carrier | INS David Ben-Gurion |
| Baghdad Class Battlecruiser | David | In Service | 8 | | INS Baghdad, INS Kut, INS Tikrit, INS Afak, INS Ramadi, INS Fallujah, INS Balad, INS Baiji |
| Amman Class Battlecruiser | David | In Service | 8 | Credit to Zum | INS Amman, INS Mafraq, INS Sahab, INS Jerash, INS Tafilah, INS Karak, INS Anjara, INS Ma'an |
| Dubai Class Battlecruiser | David | Refit | 8 | Ex-Lexington Class American Battlecruisers | INS Dubai, INS Dadna, INS Daftah, INS Sila, INS Mussafah, INS Masdar, INS Hatta, INS Kalba |
| Tel Aviv Class Battleship | David | In Service | 8 | | INS Tel Aviv, INS Safed, INS Dimona, INS Tamra, INS Arad, INS Rehovot, INS Lod, INS Ramla |
| Cairo Class Battleship | David | In Service | 8 | | INS Cairo, INS Asyut, INS Edfu, INS Aswan, INS Desouk, INS Qalyub, INS Bilbais, INS Arish |
| Tehran Class Battleship | David | Construction | 8 | | INS Tehran |
| Constantinople Class Battleship | David | Construction | 8 | | INS Constantinople |
| Moshe Class Battleship | David | In Service | 8 | Israel's first Battleship | INS Moshe |
| Kochah Class Light Cruiser | David | Construction | 20 | Israel's first Cruiser | INS Kochah |
| Haifa Class Destroyer | David | In Service | 125(80) | Israel's first Destroyer | INS Haifa |
| Eilat Class Destroyer | David | In Service | 125(79) | | INS Eilat |
| Riyadh Class Battlecruiser | Benjamin | In Service | 8(6) | | INS Riyadh |
FLEET REGISTRY OF SUPER WARSHIPS

| Ship Class | Builder/Operator | Status of Ships in Class | Total Planned (Number Completed) | Description | Ship Names |
| --- | --- | --- | --- | --- | --- |
| Reuben Class 7-Gunner Battleship | David | In Service | 6 | Credit to Zum | INS Rueben, INS Simeon, INS Levi, INS Judah, INS Issachar, INS Zebulun |
| King Class 8-Gunner Battleship | David | In Service | 4 | Israel's first Super Ship | INS King David, INS King Solomon, INS King Saul, INS King Herod |
| Jerusalem Class 9-Gunner Battleship | David | Planned | 2 | | INS Jerusalem, INS Hebron |
STRIKE GROUP LIST
Battlegroup Name
Operator
Nickname
Number Used
Composition
Number Of Ships
Battleship Strike Group Alpha
David
BGA-(1-4)
4

1 Super Battleship(Depends)
1 Shimon Peres Class Fleet Carrier
2 Ariel Sharon Class Attack Carrier
2 Tel Aviv Class Battleships
2 Baghdad Class Battlecruisers
5 Gal Class Attack Submarines
5 Tannin Class Missile Submarines
5 To Be Named Heavy Cruisers
5 Kochah Class Light Cruisers
5 Haifa Class Destroyers
5 Eilat Class Destroyers

33
Battleship Strike Group Bravo
David
BGB-(1-4)
4

1 Super Battleship(Depends)
1 Shimon Peres Class Fleet Carrier
2 Ariel Sharon Class Attack Carrier
2 Cairo Class Battleships
2 Amman Class Battlecruisers
5 Dolphin Class Submarines
5 To Be Named Missile Submarines
5 To Be Named Heavy Cruisers
5 To Be Named Light Cruisers
5 Haifa Class Destroyers
5 Eilat Class Destroyers

33