Israeli Mandate of Greece

Greek Flag

Leader

Alexis Tsipras

Flagship

GDS Sparta

Active Military

400,000 Greek Personnel, 1,500,250 Greek Reserve Personnel

Active Combat Vehicles

Unknown Greek Tanks

Active Aircraft

Unknown Greek Planes

Active/Planned Ships

Unknown Greek Ships

Total Population

15,000,000
Greece
Welcome! We are the Hellenic Mandate or more commonly known as the Israeli Mandate of Greece. We strive to keep peace for the greater good of Mankind.
News
Status: Rebuilding Key Commercial and Military Industries
Chain of Command
Ploiarchos
Ploiarchos
Ploiarchos
Ploiarchos
Ploiarchos
Antiploiarchos
Antiploiarchos
Antiploiarchos
Antiploiarchos
Antiploiarchos
Plotarchis
Plotarchis
Plotarchis
Plotarchis
Plotarchis
Ypoploiarchos
Ypoploiarchos
Ypoploiarchos
Ypoploiarchos
Ypoploiarchos
Extra Characters
Alliances
Non-Aggresion Pacts
Enemies
Intergovernmental Organization
War Status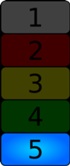 Wars
LIST OF WARS

| Name | Duration | Allies | Enemies | End Result | Events |
| --- | --- | --- | --- | --- | --- |
How To Join
Why do you want to join?
What will you bring?
What is your flagship?
What is your Game Center ID and fake name?
What other fleets and navies are you involved in?
How will you react around other members?
You must fill out every question in this application, otherwise your request will be denied.
Ethniki Ypiresia Pliroforion
Polemikí Aeroporía
Air Based Weapons
Strike Craft
Fighters
Ellinikós Stratós
Handheld Based Weapons
Pistols
Assault Rifles
Submachine Guns
Sniper Rifles
Vehicles
TANKS
Arjun MBT's (Indian) Total No. 400
APC/IFV's
Abhay Infantry Fighting Vehicle (Indian) Total No. 500
SELF-PROPELLED VEHICLES
VAJRA-T SPG's (Indian) Total No. 350
Pinaka MBLR (Indian) Total No. 60
Polemikó Naftikó
Ship Based Weapons
Flagships
Fleet
Any ship can be put here as long as it has the title GDS on it.
Aircraft Carriers
Battlecarrier
Battlecruisers
Battleships
Cruisers
Destroyers
Submarines
Super Ships
FLEET REGISTRY OF SURFACE SHIPS

| Ship Class | Builder/Operator | Status of Ships in Class | Total Planned (Number Completed) | Description | Ship Names |
| --- | --- | --- | --- | --- | --- |
| Sparta Class Battleship | Achilleos | Active | 6 (2) | Greece's First Battleship since the Dawn of the 20th Century | Sparta, Athens, Megara, Corinth, Argos, Knossos |
| Zeus Class Battlecruiser | Achilleos | Active | 10 (2) | Greece's First Battlecruiser | Zeus, Athena, Hades, Other Greek Gods |
| A/B/C Class Destroyers | Achilleos | Active | 24 (3) | Destroyer Yadayada | A-1, A-2. Etc |
FLEET REGISTRY OF SUPER SHIPS

| Ship Class | Builder/Operator | Status of Ships in Class | Total Planned (Number Completed) | Description | Ship Names |
| --- | --- | --- | --- | --- | --- |
STRIKE GROUP LIST

| Battlegroup Name | Operator | Nickname | Number Used | Composition | Number Of Ships |
| --- | --- | --- | --- | --- | --- |